It's Valentine's Day and maybe you're hoping to spark a little romance in your sweetie with a gift of some stimulating chocolate. Not to thwart your plans, but scientific research shows it's not really an aphrodisiac. However, one candy historian was eager to take us back to a time when Americans consumed copious amounts of warm, decadent chocolate that she posits had some hidden sensual powers.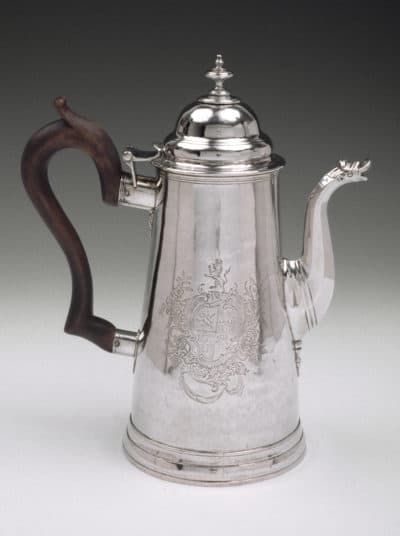 Susan Benjamin, owner of True Treats Historic Candy in Harpers Ferry, West Virginia, said early New Englanders were gaga for chocolate, but they weren't eating it…
From WBUR – Listen to the whole story or read the rest of the article here.
Image: A silver serving pot, made in Boston circa 1760. (Courtesy Historic Deerfield)